@getsweettooth Featured Partner: CollinsHarper
Collins Harper started working with Sweet Tooth over 2 years ago and have been partners ever since. Our staff is very familiar with Sweet Tooth and has developed excellent Sweet Tooth customizations for several clients. This what Sweet Tooth has to say about us:
As a Sweet Tooth Partner, CollinsHarper is as experienced and as competent as any Magento development firm we've come across. They deliver well-developed Magento projects, and also have many powerful extensions to meet the shipping and payment needs of many Magento merchants.

We have worked with CollinsHarper on several Sweet Tooth and Magento projects, and they have always impressed. These projects have included complete Magento solutions as well as custom development centered around Sweet Tooth.

Their modules are featured on Magento Connect so be sure to check them out! Also, don't hesitate to email them with any inquiries at ch@collinsharper.com. Amazing development firm and HIGHLY recommended!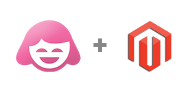 The Sweet Tooth rewards point module is the premier rewards point module for Magento.
It is massively customizable and extremely scalable to your needs and can be used in a variety of ways to build your business. With Sweet Tooth, your customers will earn points for purchasing products from your site that can be used for future purchases.
This builds brand loyalty and repeat business that can make a huge difference to your sales volume.For screen shots, a 5-minute demo video and links to the demo store sandbox, visit their PLAY page. The module is built by WDCA and is available for purchase here.